Featured Image by: Bob Self/The Florida Times Union via AP
Written by Sam Gubner
The NFL Draft happened just a week ago, so now what you've really been waiting for is here. The Fantasports list that tells you which players will be major producers for your fantasy team next season! If anyone is not listed or mentioned in this segment, then that means I do not believe the player can be a key contributor to your fantasy football team next season.
Deshaun Watson – Houston Texans – QB
Deshaun Watson has repeatedly showcased the ability to be an elite college quarterback and has come through when the moments are most important. Watson showcased his elite passing ability, throwing for 4,000 yards and 35 touchdowns in two consecutive seasons. This was also while his Clemson Tigers went to two straight national championships, winning one of them. In Houston, Watson will have an elite target and fellow Clemson alumni in DeAndre Hopkins, who'll help launch Watson into fantasy relevance. Watch out for Deshaun Watson this year, and make sure to snag him up later in your drafts.
Leonard Fournette – Jacksonville Jaguars – RB
Leonard Fournette was an elite college running back, totaling 2,206 yards and 23 touchdowns in his second season. Even after an injury riddled 2016 campaign, the Jaguars still snagged him with the fourth overall pick, and for good reason. Fournette is a physical specimen, built like a linebacker, but is still a speedster as shown by his 4.51 40 yard dash. He is able to run between the tackles and also has great burst. Despite the competion he'll be in with T.J. Yeldon and Chris Ivory, the Jaguars drafted him to be a workhorse. Draft Fournette early as he'll quickly become an elite fantasy running back.
Dalvin Cook – Minnesota Vikings – RB
Cook was a freak at Florida State University, rushing for 1,765 yards and 19 touchdowns his senior year. Cook is a deadly combination of speed and agility that can make any defender miss, but is also a workhorse in the redzone. Despite having trouble running between the tackles, Cook looks like an elite talent. Even with all these amazing attributes, Cook will be in a competition for carries with Latavius Murray. Murray is mostly a redzone running back, so this limits his upside in terms of touchdowns. Look to get Cook in the middle rounds of your draft.
Corey Davis – Tennessee Titans – WR
Corey Davis was not expected to be drafted so early, but the first division II looks like he could be a steal in your fantasy draft. He tormented defenses last year, receiving for a ridiculous 1,500 yards and 19 touchdowns. He is a vertical threat with great speed, route running, and positioning against corners. He is also a major redzone threat, being able to catch at the high point that is also helped by his increased aggressiveness. Davis is at the epicenter of a depleted Titans receiving core and will be one of the main targets of Marcus Mariota next season. But draft him in the middle rounds of your fantasy draft, because he does have route running issues that don't involve running vertically and has large amounts of drops.
Mike Williams – San Diego Chargers – WR
Mike Williams a prototypical receivers in terms of measurables, but is an extremely talented player that was a key piece of Clemson's national title run. He filled this role by receiving for 1,361 yards and 11 touchdowns.  Williams looks like a potential wide receiver one being able to work multiple parts of the field, especially the redzone, but he still has to work on his routes, releases, and speed. Don't draft Williams too early in seasonal leagues, but make sure to reach for him in dynasty leagues as you'll reap the benefits in the next 2-3 years.
O.J. Howard – Tampa Bay Buccaneers – TE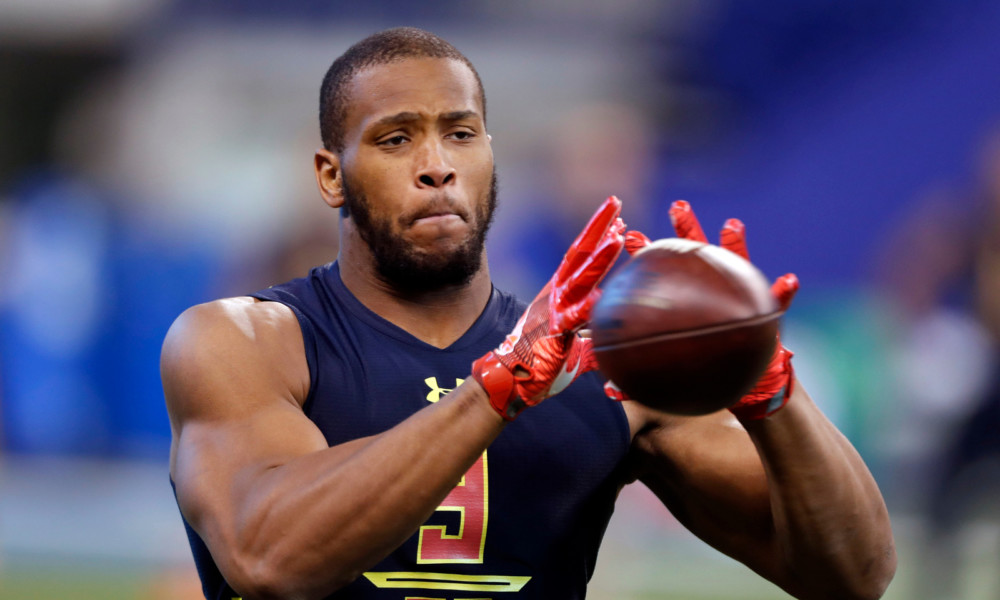 O.J. Howard will be an immediate impact player for the Tampa Bay Buccaneers, being Jameis Winston's second target opposite of Mike Evans. Howard is a physical specimen at 6'6″ and 251 pounds, is extremely agile, a speedster with a 4.51 40 yard dash, and a great blocking tight end. Howard has the makings of an elite tight end and fantasy producer. Expect big things from Howard and draft him early as he'll be a major source of fantasy points.
Jake Butt – Denver Broncos – TE
Jake Butt is exactly what the Denver Broncos offense needed, a tight end who can catch the ball in traffic. Butt, despite being drafted late by the Broncos, will be a steal in your fantasy football drafts. He is explosive after the catch and can catch the ball at the point of attack exceptionally well with his 6'5″ frame. When you draft Butt, expect an excellent source of touchdowns with a good amount of yards; a cheap man's Tyler Eifert.